Heskins's vast variety of self adhesive non-slip griptape comes in various width, shape or colour (we accept colour match's to either Pantone or RAL). Our standard colour range for the non-slip grip tape are black (five grades), yellow (three grades), clear (three grades), brown, grey (three grades), red, blue, green, white (two grades), black/yellow hazard warning (two grades), red/white hazard warning, glow in the dark and hazard glow in the dark.
[Please click here for our sample cards showing accurate colours]
Our safety-grip anti slip griptape is extremely durable and is ideal for demanding applications. It has a permanent non-slip feature but for special applications we can make a removable non slip surface to suit your needs.
Applicable onto most surfaces, it will instantly provide high quality, anti slip protection that meets safety standards throughout the world. With Heskins's advanced post production machinery and cutting technology, we can offer our safety-gripT griptape in die cut shape format, any shape of non-slip can is available upon request.
Grip Tape in Die Cuts
Customised sizes or shapes are available. Accuracy for anti slip is 0.1mm and only the best solid steel tooling methods for cutting is used for our safety-grip tape.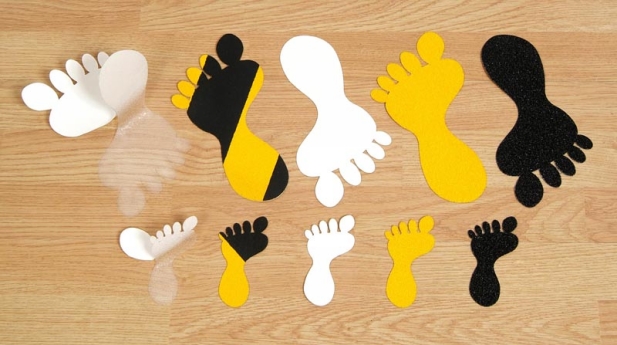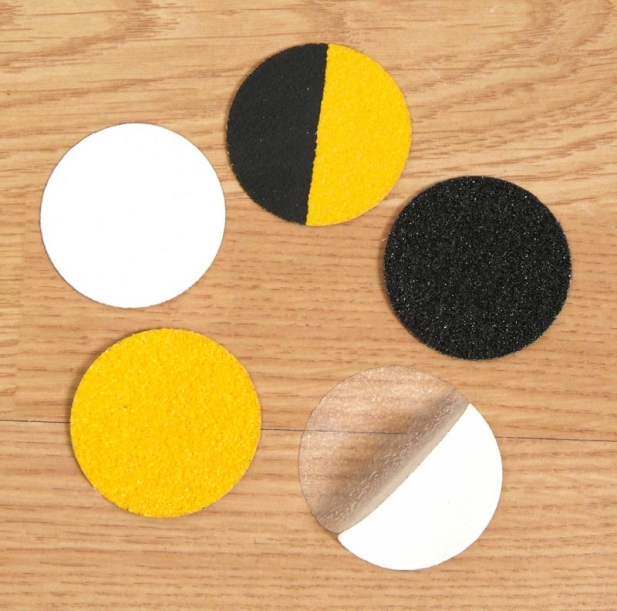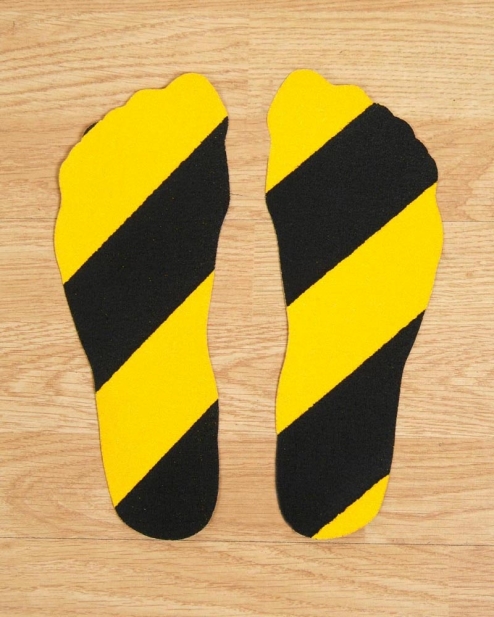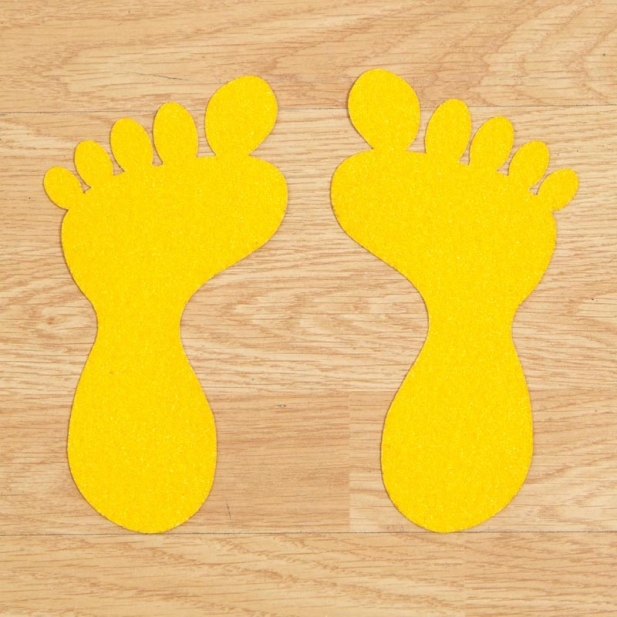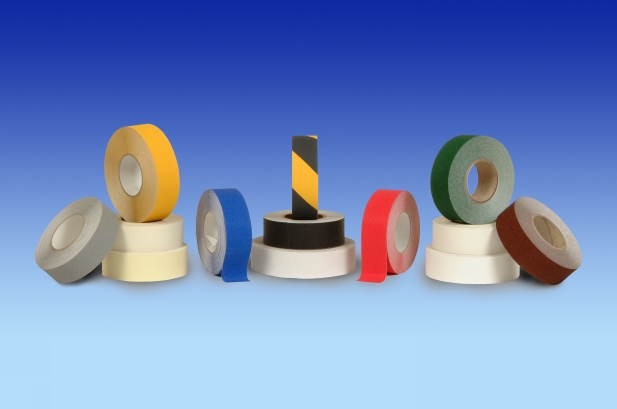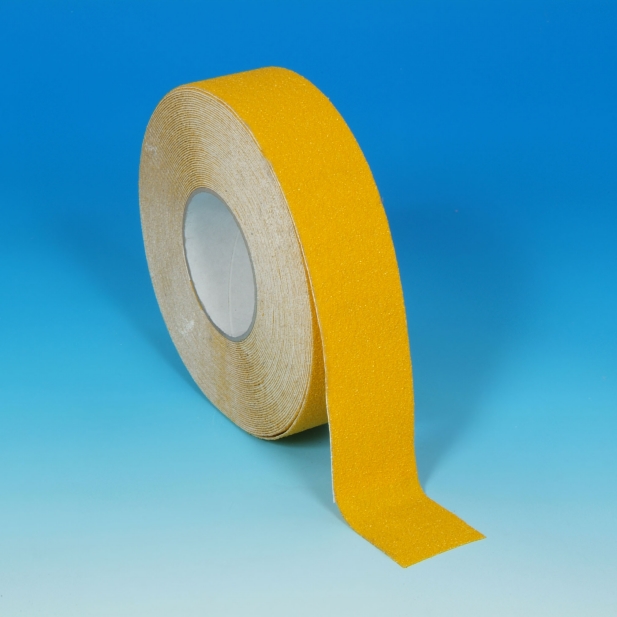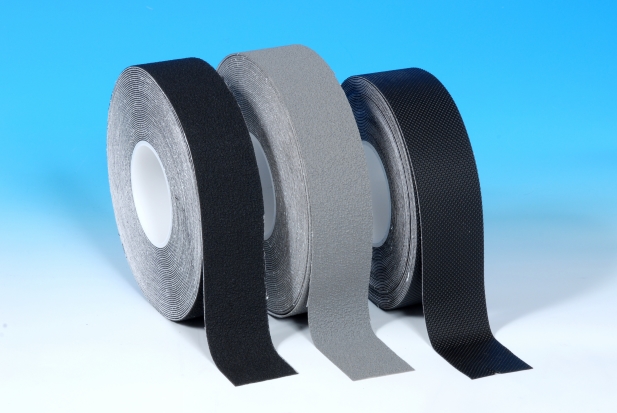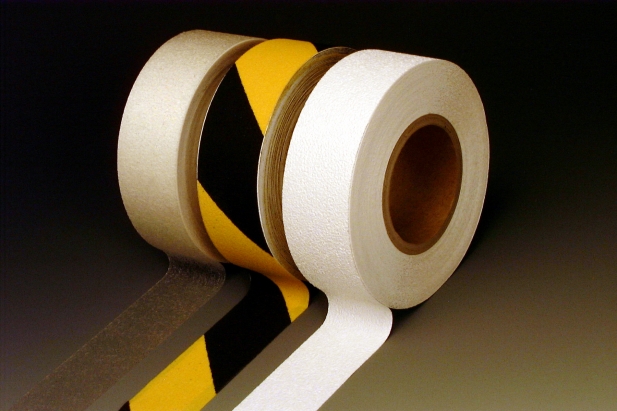 Different Widths of Grip Tape
We are able to slit a roll of anti-slip grip tape to any width from 19mm (sizes down to 10mm are possible) to over 1m, we can work with your tolerances for recesses or specific requirements.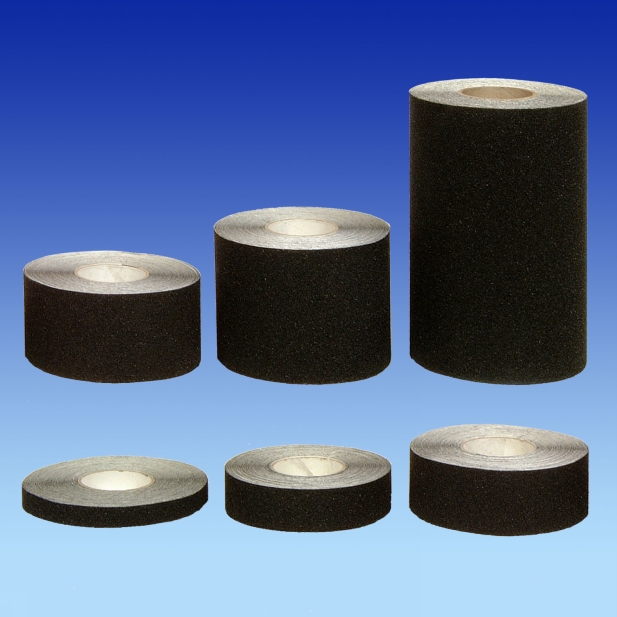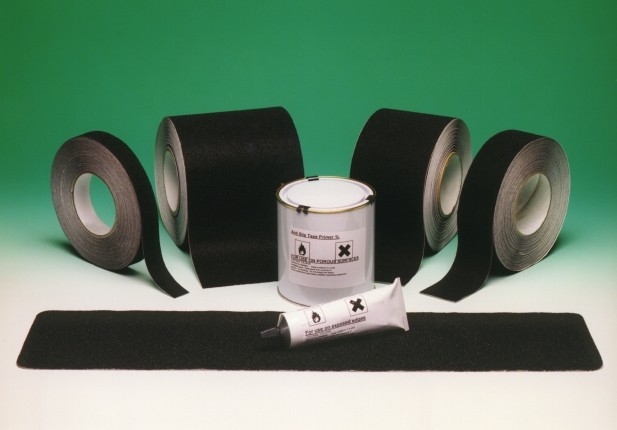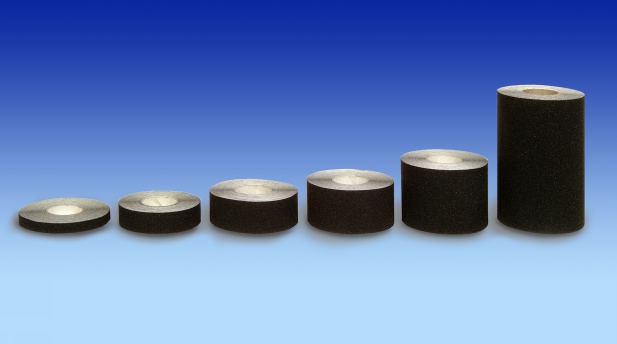 Grip Tape Grades
Heskins produce their anti-slip grip tape in grades that suit all applications from bare foot use to extreme heavy duty. Their heaviest duty product, which is unique in the world is the X-Coarse grade which is very durable and meets extreme industrial requirements.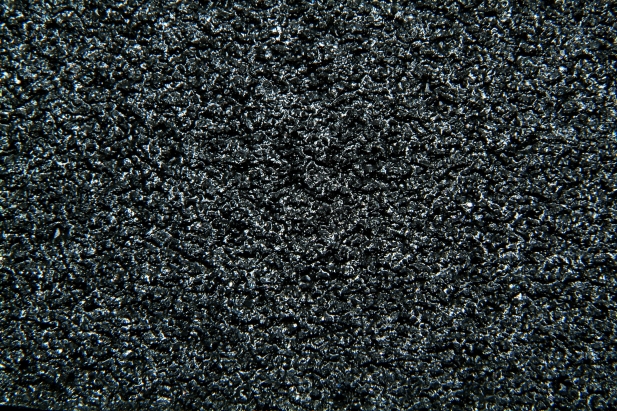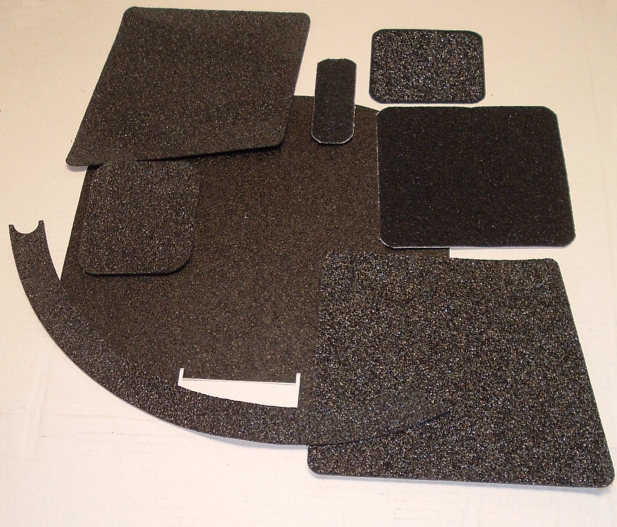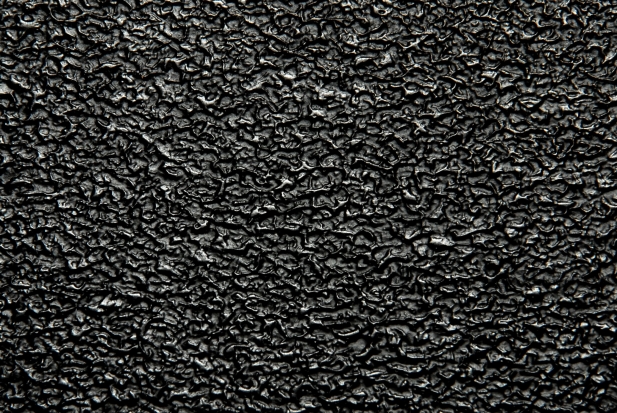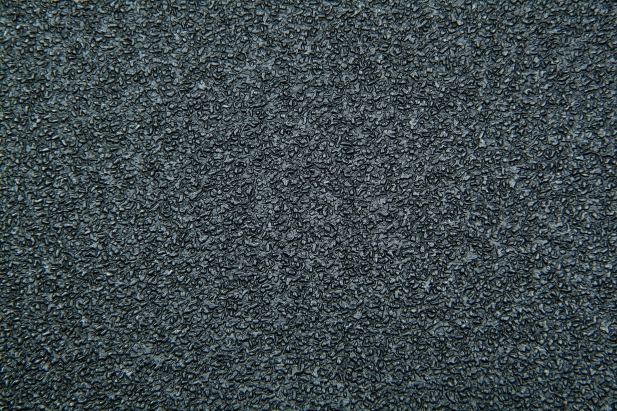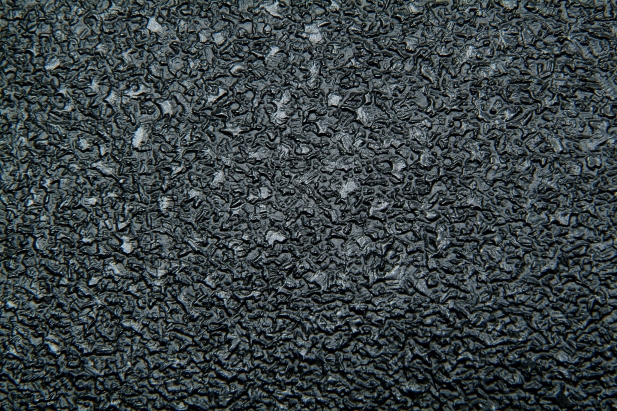 Glow In The Dark (Photoluminescent)
Heskins also produce glow in the dark safety-grip™ tape in both plain and hazard warning varieties. They can be charged by natural or artificial lighting and provide a steady stream of light discharge. All photoluminescent anti-slip tape products have millicandela test data performed by credible organisations. Heskins now also offer cut piece items with both reflective and glow in the dark stripes running through, making it a very effective product.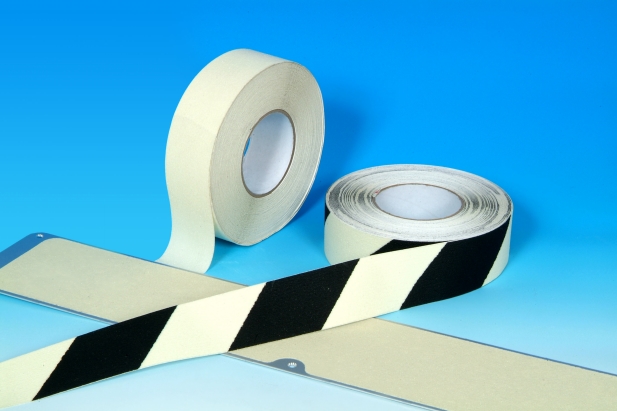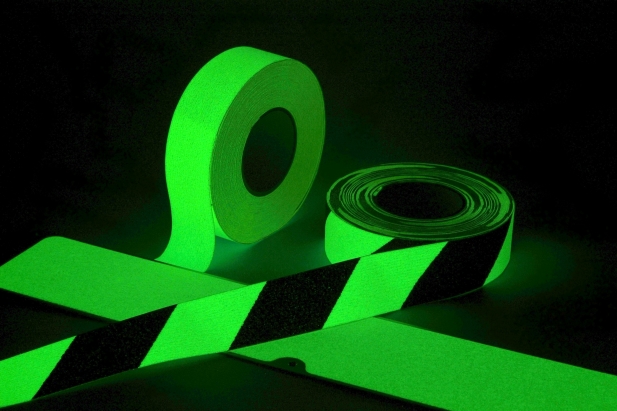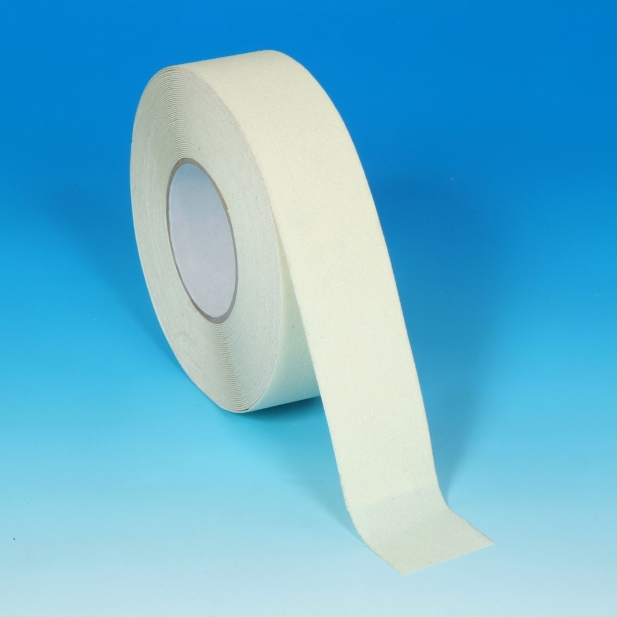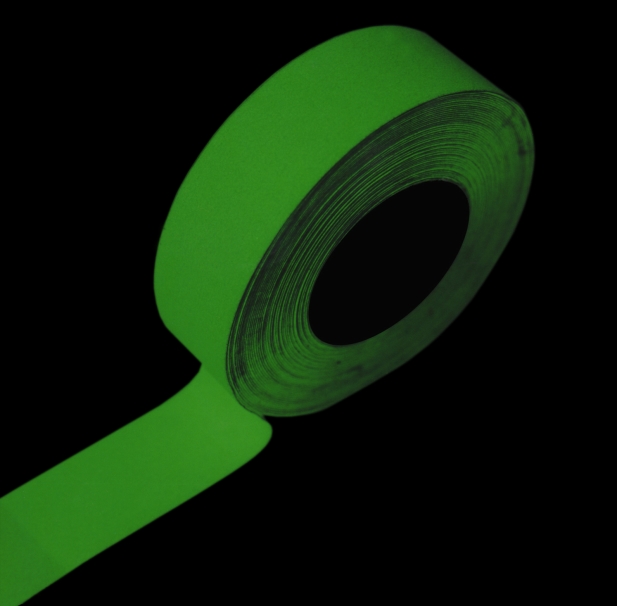 Photoluminescent Striped
All photoluminescent materials are expensive; to save costs for our valued customers Heskins has developed safety-grip with a photoluminescent stripe, offering a more cost effective photoluminescent solution.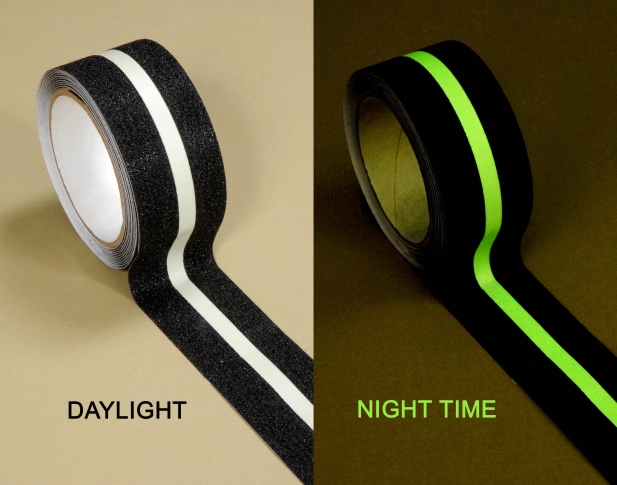 Reflective Safety Grip
Heskins offers a range of effective safety-grip which combines a reflective stripe, ideal for many applications.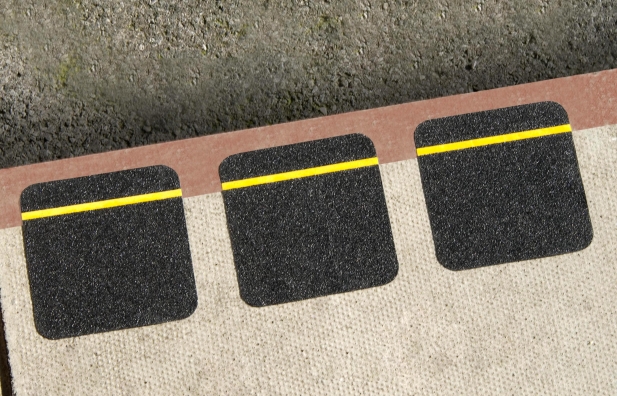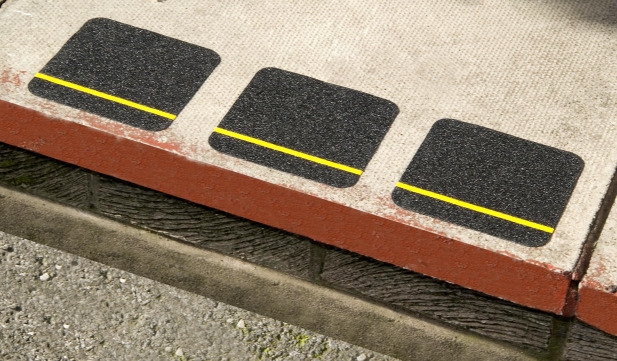 Warning Safety-Grip™ Griptape
Heskins produces safety-grip™ tape in both black/yellow and red/white hazard warning which are ideal for use in many applications.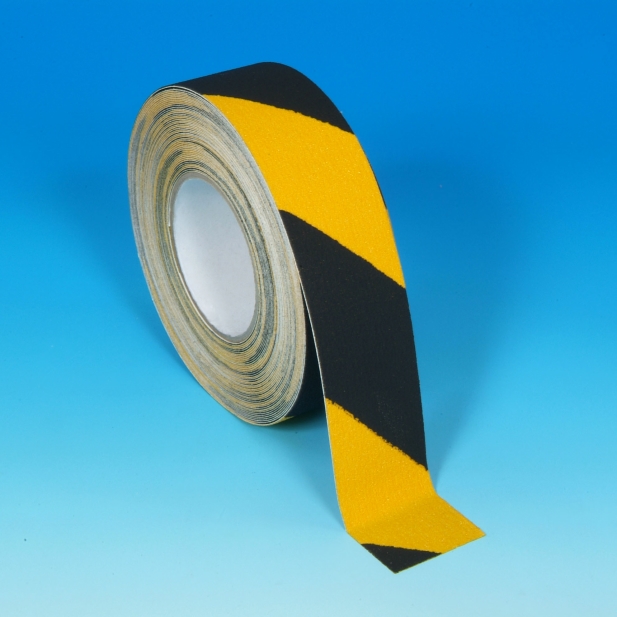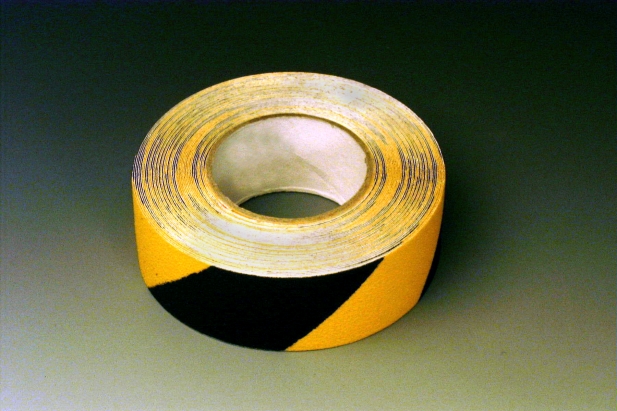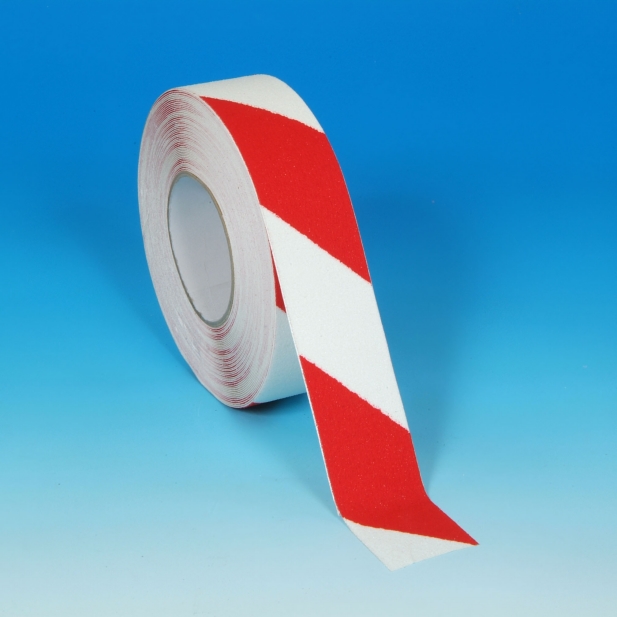 Printed Safety-Grip™ Griptape
Heskins now offer printed warning message safety-grip available in either roll or die cut piece format. These carry messages such as 'CAUTION' and 'WATCH YOUR STEP' and can print to a message of your choice dependent on the quantity.