Downloadable :

YOUR ONE STOP SAFETY SOLUTION PROVIDER
IHR EIN ENDsicherheits-LÖSUNGS-VERSORGER
ASTEAM focuses on helping our customers to achieve their needs by putting their business above ours. We also strongly believe that to pursue success, safety is never to be compromised. That is why our company offers an extensive range of safety and identification solutions to achieve our customers' needs through matching our expertise and providing value to our customers as a ONE STOP safety solution provider.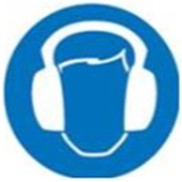 We have served as an essential role to customers in all major industries
such as Logistic, Manufacturing, Electrical & Electronics, Healthcare,
Aviation, Oil & Gas, Safety & Security and Marine.
OUR MISSION
UNSER AUFTRAG
To provide our customers with competitive creativity and flair and to
service each and every customer to the highest professional level by putting
customer's interest and needs above ours and we believe we can achieve
through :
A - Agility (Agile enough to meet the dynamic needs of today's customers)
S - Service (Be relentless in our pursuit of superior services to our customers)
T - Teamwork (Help make customer successful through our teamwork)
E - Efficiency (To be efficient so as to create value for our customers)
A - Assurance (Assurance of customer satisfaction in all that we do undertake)
M - Mindset (A pro-active mindset & approach to our customers)
OUR VISION
UNSER ANBLICK
To be a leader in the field of safety solution providers and earn our customers' trust and enthusiasm through quality and cost effective safety solutions driven by integrity and teamwork of our people.